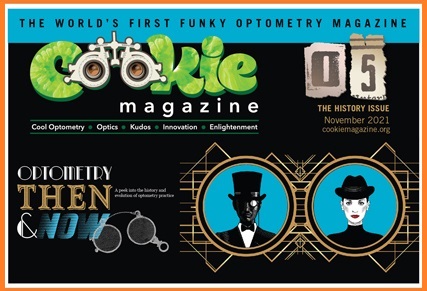 COOKIE MAGAZINE
The History Issue
Can you imagine the first time a caveman extracted a cataract from a patient's eye? Or how about when the first LASIK surgery was performed in 15th-century Florence?
Kind of crazy right? The point is that real history is important, and we've got a deep dive into the history of optometry just for you (sneak peek, there are no cavemen…).
Check out the latest COOKIE Magazine issue.